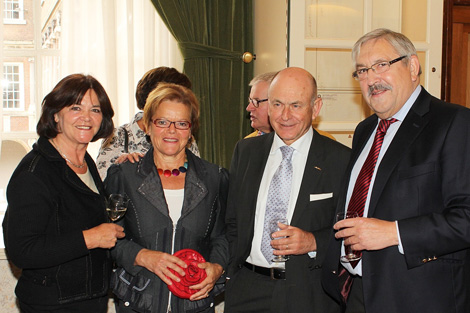 Van Dijnsen Multitrading, as a Breda-based company, carries, The Jan Learbuch Orchestra & soloists warm heart.
Jan Learbuch has been active in theatre and music for over 55 years, the last 40 of which as a jazz musician and 25 years as a concert producer. Jan has been the initiator and producer of Swing Club Concerts, among others, for 17 years.
Each year there are 7 professional concerts with two changing soloists each time. The concerts are a mix of modern swing and tight American Songbook work.
Dates concerts 2020
19 January . 15 March . 19 April . summer break . 20 September . 18 October . 15 November . 20 December
Photo: Jeanne & Gerard van Dijnsen (centre)